| | | |
| --- | --- | --- |
| | Submitted by , posted on 23 November 2002 | |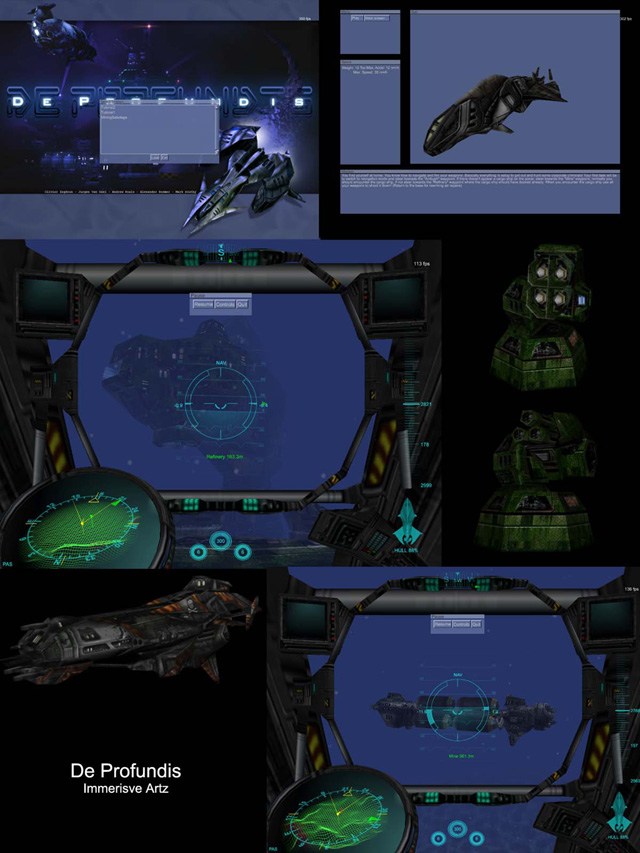 Image Description, by




In january this year Olivier Zegdoun sent this picture to flipcode IOTD.

Two weeks later, a fellow flipcoder, Jurgen Van Gael, joined this project after a short meeting at the millia in Cannes and started co-developing this project.

The major coding changes over the last 10 months on this project are:
Object Oriented Framework
3ds Loader
GUI Framework
Minimal AI
Last summer 3 new people joined the project to fill in the art holes. Currently Andrew (Modeller) is providing us with awesome models for our underwater universe. Alexander has been working very hard to get different sounds & music in the game. And finally Mark has also joined the project to implement new environment for De Profundis by working on plants & animals.

The future is promising! After having released the demo we already started working on new features. What to expect:
Better AI
Visual Effects
Scripting (Python)
Maybe even some modding support: our biggest problem at the moment is lack of tools but work is underway to improve that.
Feel free to download the demo at our website: http://www.immersiveartz.com.

Jurgen Van Gael
Immersive Artz