| | | |
| --- | --- | --- |
| | Submitted by , posted on 08 February 2002 | |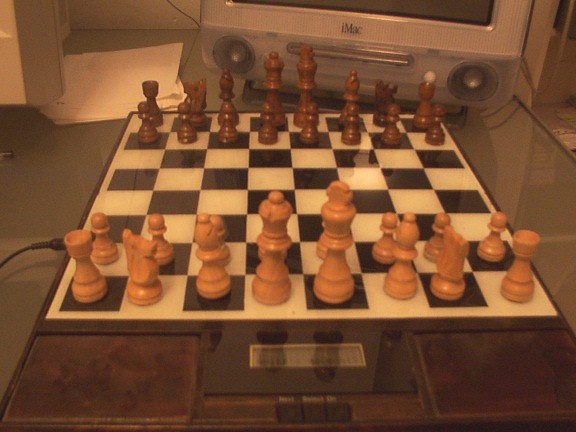 Image Description, by




this picture shows off my pride and joy. But in the foreground is a chess computer I built a while back. Sad to say it has been gathering dust ever since I finished it - I never guessed making it would be more fun than finishing it. Anyway before I give it a decent burial I thought I'd share with you the details of its awesome power.
Z80B CPU
6MHz
8KB RAM
8KB EEPROM
16*2 LCD display
Magnetic sensor board
If only I'd done it about 30 years ago I might have something here. BTW if anyone wants the source code (laugh) just drop me an email.