| | | |
| --- | --- | --- |
| | Submitted by , posted on 18 December 2000 | |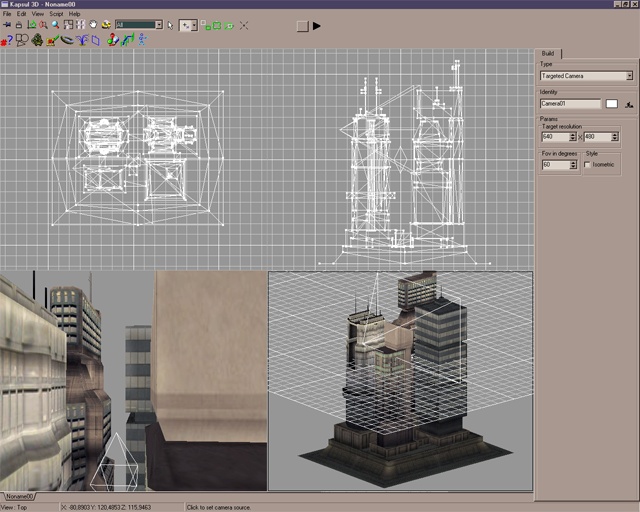 Image Description, by




Here is a screenshot of my work-in-progress modeler Kapsul3D. It uses OpenGL for rendering. I hope I will release it in January as a freeware. It principal advantage is that it uses plug-ins for quiet everythings.

Features:
Fast and Easy modeling with OpenGL.
Plug-ins for update of features, file formats.
Bones for characters.
A script interpreter for directly programming instead of using libs.
Procedural textures (via plug-ins).
Hierarchical objects.
Material editors.
Omni and spot lights.
An image browser for the material (like ACDSee).
Shape and extrusion editing.
Multiple desks editing.
And much more.
Persons interested in trying it and/or making plug-ins or helping me ;-) can mail me at lacrapul@club-internet
More infos can be found at http://lacrapul.nexen.net

Cedric Guillemet