| | | |
| --- | --- | --- |
| | Submitted by , posted on 05 December 2001 | |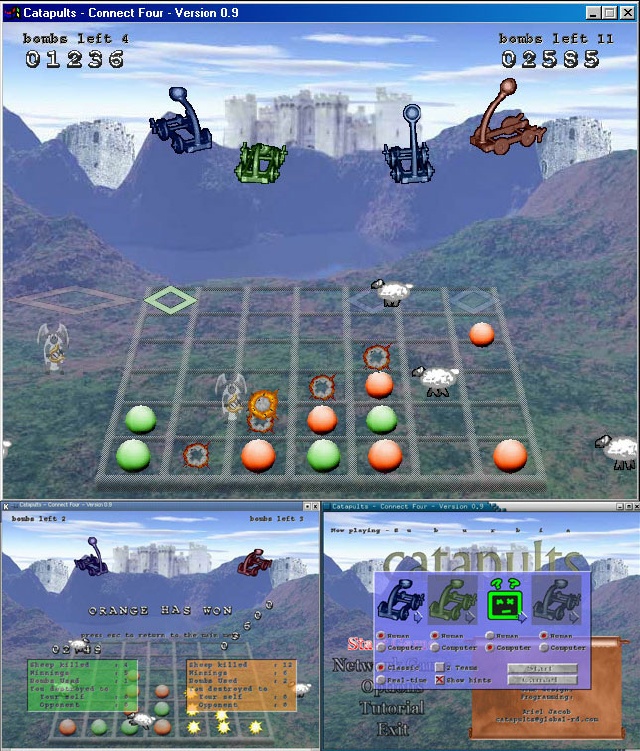 Image Description, by




This picture is from my latest (and first) game named "catapults". The game was written using Delphi/Kylix and SDL (I made it to the SDL competition). The general idea of the game is the same as in "contact 4" but with a twist (its realtime and with sheeps ;)

My engilsh is not the best so ill cut this short, the main features are:
Runs under linux and windows. (The lower images, KDE (left) and Gnome (right))
Has music and SoundFX.
The game takes less then 1MB on disk ! (SDL contest)
Toggle screen mode, full-screen/windowed.
3 level of AI.
2 game mode, real-time and "classic"
and its FREE ! :)
you can download the game from: (no site yet..)
www.global-rd.com/ariel/win_catapults.exe

Hope you like it !

Ariel.