| | | |
| --- | --- | --- |
| | Submitted by , posted on 15 November 2001 | |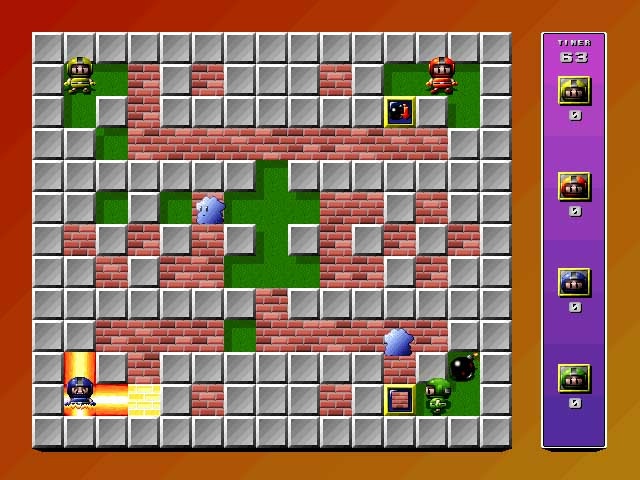 Image Description, by




So many Dark and Serious pics.. all very well. But every so often we want something Bright, Bubbly and Fun. Like this.. my Dynamite Game. A freely downloadable Bomberman game for the PC (Windows / Dos versions) using the excellent Allegro Library (v3.9.39).

640 x 480 x 256 colour classic gaming fun.. 20 different powerups, random maze maps, 4 players on one machine with upto 4 monsters as well..

For classic four player huddles around a keyboard and excellent multiplayer fun.. what more do you need?

http://members.tripod.co.uk/DynamitePC/

Freely downloadable as long as you give me some feedback - this is a feedbare production!