| | | |
| --- | --- | --- |
| | Submitted by , posted on 14 November 2004 | |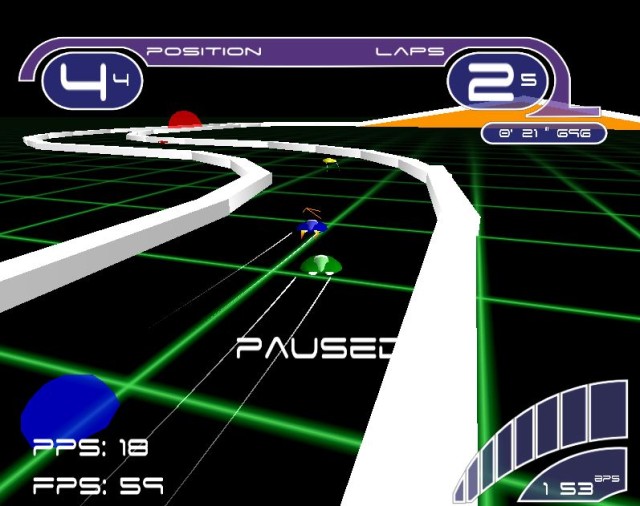 Image Description, by




This is a screen shot of my game BitRacer. A fast paced 3D retro racing game. BitRacer was created in the past 3 months for uDevGames 2004, a Mac game programming competition. All the game's source code will be available and many post-mortems will be written.

Since the contest's inception in 2001, uDevGames has encouraged game creation for the Macintosh platform by featuring the best developers in the community. Every year, the contest invites budding and independent programmers to design, create, and polish new and innovative games within a three month period, whose playable files and source code are offered up free to the public.

In return, a public vote is tallied, in which games are judged by the quality of their Gameplay, Graphics, and Audio. The games are also subjected to an Originality and Story peer vote by the registered members of the contest, and a panel of experts vote for the Polish category - the level of professionalism displayed in a title. Over $34,000 in prizes, donated by over sixty generous companies in the Mac community, are awarded to the developers of the top three entries in each category, as well as the special categories of Best Overall Game, Best Newcomer, and an Editor's Choice Prize.

This year's contest features 32 official entries, from crossword puzzles to a 1-on-1 hockey title, all of which are available at the contest's official website, whose link is provided below. The contest's public voting ends Monday, November 23rd, and winners will be announced on the December 6th edition of The Gamesome Mac.

Download BitRacer at http://www.udevgames.com/downloads/?dlid=19

Vote for BitRacer at uDevGames, download all the other great games, and enjoy.