| | | |
| --- | --- | --- |
| | Submitted by , posted on 03 November 2003 | |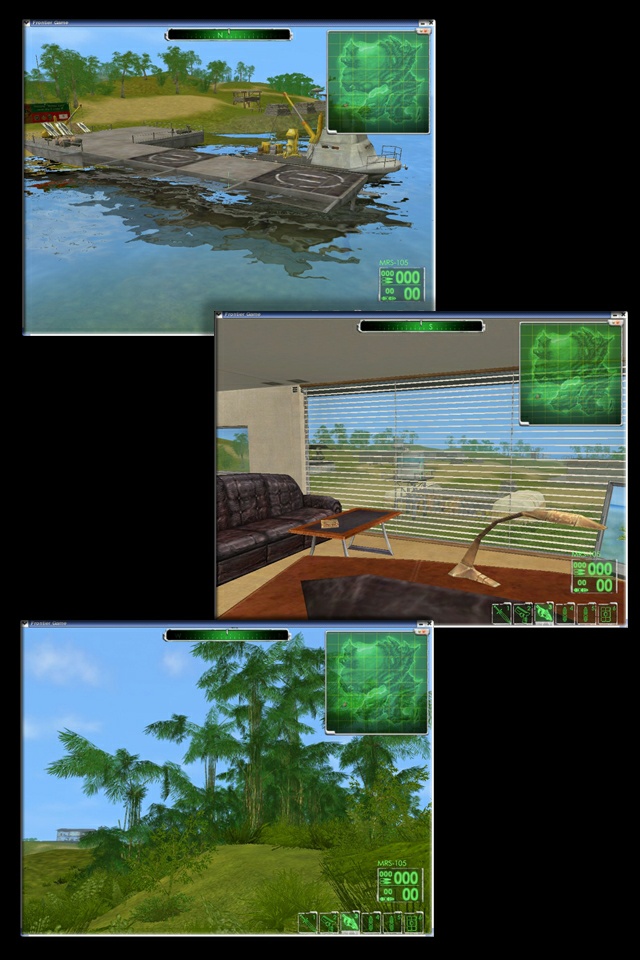 Image Description, by




These are screenshots for an upcoming commercial 3D military action/RPG game we are developing. The working name is "Frontier". We're using no commerctial engines neither for graphics nor physics/AI.

Game/engine technical feautures:
Huge detailed outdoor scenes with paged CLOD implemented
Indoor scenes with both lightmaps and dynamic lights
Vast tropical forest with hundreds of species of trees and grasses and lianas
Realistic ocean water with reflections/refractions/bump/choppy waves and foams on the crests
Realistic sky/sunglow/light scattering
Newton dynamics engine allows the smooth realtime simulation of both elastic and non-elastic impingements, variouse joints simulation (cars, boats, flyers, ragdolls)
Skeleton animation factory for smooth bone-level animation blending and ragdolls
AI subsystem is 100% script-free, it is based on fuzzy logic, FSM and neural networking for bot's behavour determinantion.
EAX/EAX 2.0 supoprt
More screenshots can be downloaded from www.diosoft.com. Additional screenshot could be found at http://openscenegraph.sourceforge.net/screenshots/RPG_Game/index.html. We are looking for your feedback and will be glad to hear your oppinions and judgements.

Yours, the DioSoft team.