| | | |
| --- | --- | --- |
| | Submitted by , posted on 04 October 2004 | |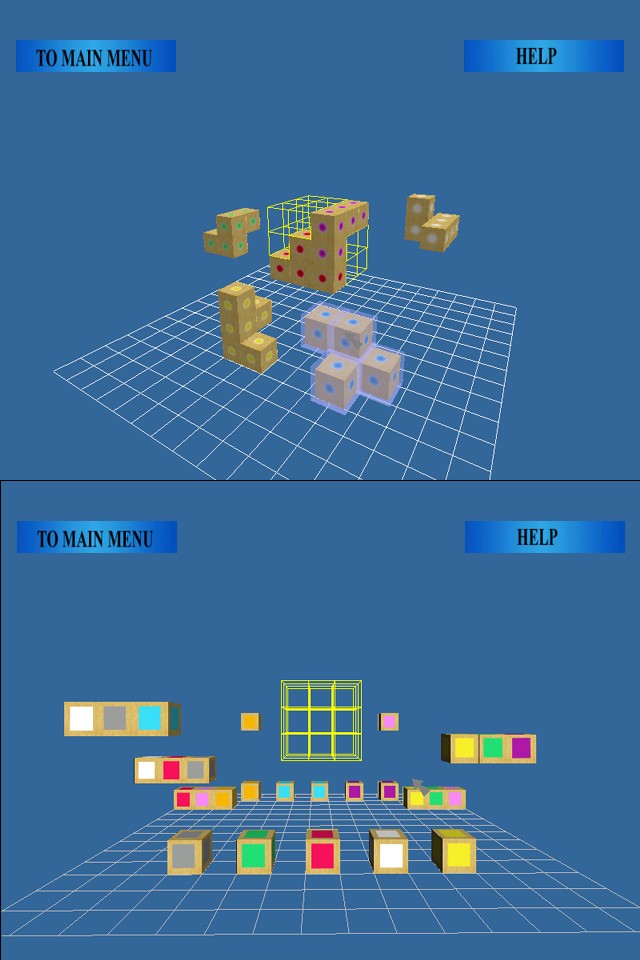 Image Description, by




Here is an image of the new free demo for Mei's Cube Puzzles, a game that recently became available as shareware.

It uses no shaders, no class factories... in fact, no crumulent buzzwords at all - that way just about every person with a computer less than 6 years old can run it. It was written by Mei over a period of about 9 months in her spare time using MSVC6, OpenGL, and her wits. It is her first major programming project!

As her sysadmin & marketing lackey I want you to download and play it but I must warn you: There is a chance that you puzzle fiends will fall in love with it and then buy copies for all your friends. :)

More screenshots and a free demo can be downloaded from the homepage for Mei's Cube Puzzles.