| | | |
| --- | --- | --- |
| | Submitted by , posted on 16 April 2003 | |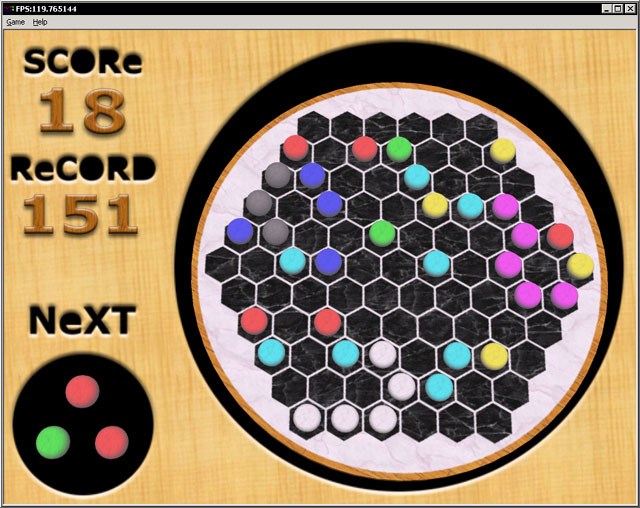 Image Description, by




Here is screenshot of my cute little game called BeeCells3D.

Maybe some of you remember my last Image of The Day. It was posted on March 5th.

A lot of people enjoyed Mac version of BeeCells. One person wrote to me: "I've been playing BeeCells and put Warcraft III to one side for a while...."

Today I am showing to you 3D version of BeeCells for Windows. It took me few sleepless nights to make BeeCells3D. I wish a day has 36 hours. The goal is to arrange six or more balls of the same color together in a group. After balls are arranged they disappear. After each turn computer does put more balls on the board and your task becomes more difficult.

Nothing cutting edge here:
OpenGL rocks
MFC sucks
C++ is ok
In the future BeeCells3D will have some nice effects. Imagine chrome balls, furry balls, glowing balls, bumpy balls... I will finish basic version of BeeCells3D first and I will be adding effects one by one. It will be some kind of proving ground for new shaders effects.

BeeCells3D is cross-platform and runs on MacOS 10 too. On MacOS 10 I use Objective-C++ to glue Cocoa and C++. (Objective-C++ is a very strange beast)

You can download Windows version from my web site: www.butant.com/beecells3d

I am going to post MacOS 10 version of BeeCells3D soon.

Enjoy. It is free.