| | | |
| --- | --- | --- |
| | Submitted by , posted on 15 April 2005 | |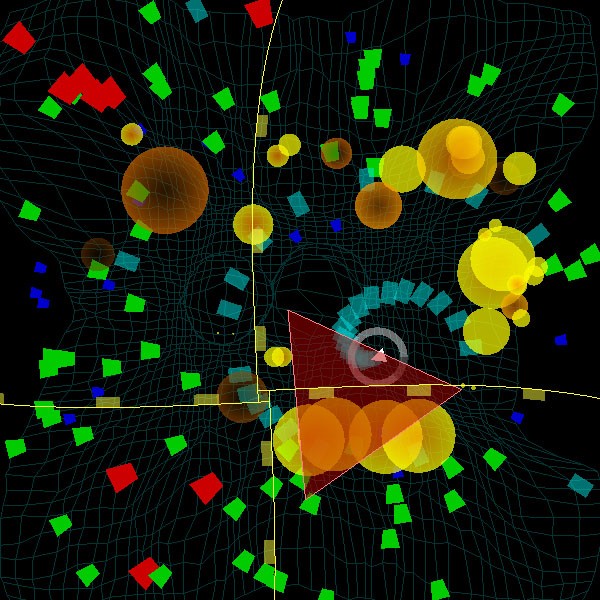 Image Description, by




Every tuesday morning I go to downtown Vancouver and I teach people how to program video games. Recently I demonstrated how to create an SDL window with OpenGL, and then began showing how to quickly get lots and lots of objects moving around the screen.

Funny thing, though, was that as I started to work it up in class I found the pointless little demo quite entertaining. It's good for... oh... 5 minutes, tops. Perfect for a quick work break to clear you head. Just do your best to survive as long as possible.

You can read more about it on the official Surrounded page.