| | | |
| --- | --- | --- |
| | Submitted by , posted on 30 January 2001 | |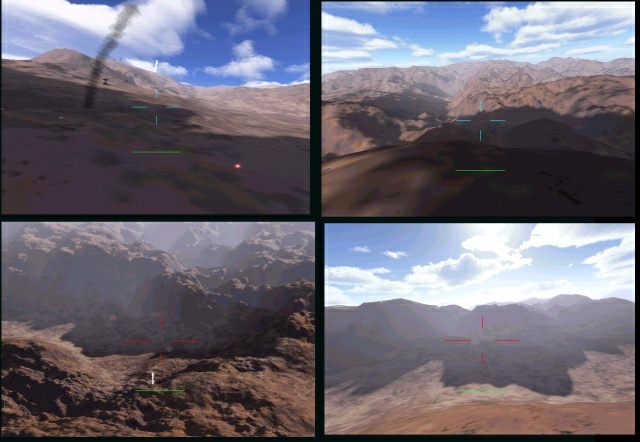 Image Description, by




This is a game I've been working on in my copious free time. Its a RTT with you controlling upto 8 tanks at the same time.

The engine renders around 2.5 MTris/sec (100 Fps) on a Geforce 2 MX. Things I've added recently that didnt make it into the pics are terrain scarring and procedural creation of small rocks (a la Sacrifice).

The landscape is a heightfield using ROAM. I'm considering replacing ROAM with a quadtree algorithm as that is more hardware TnL friendly.